Description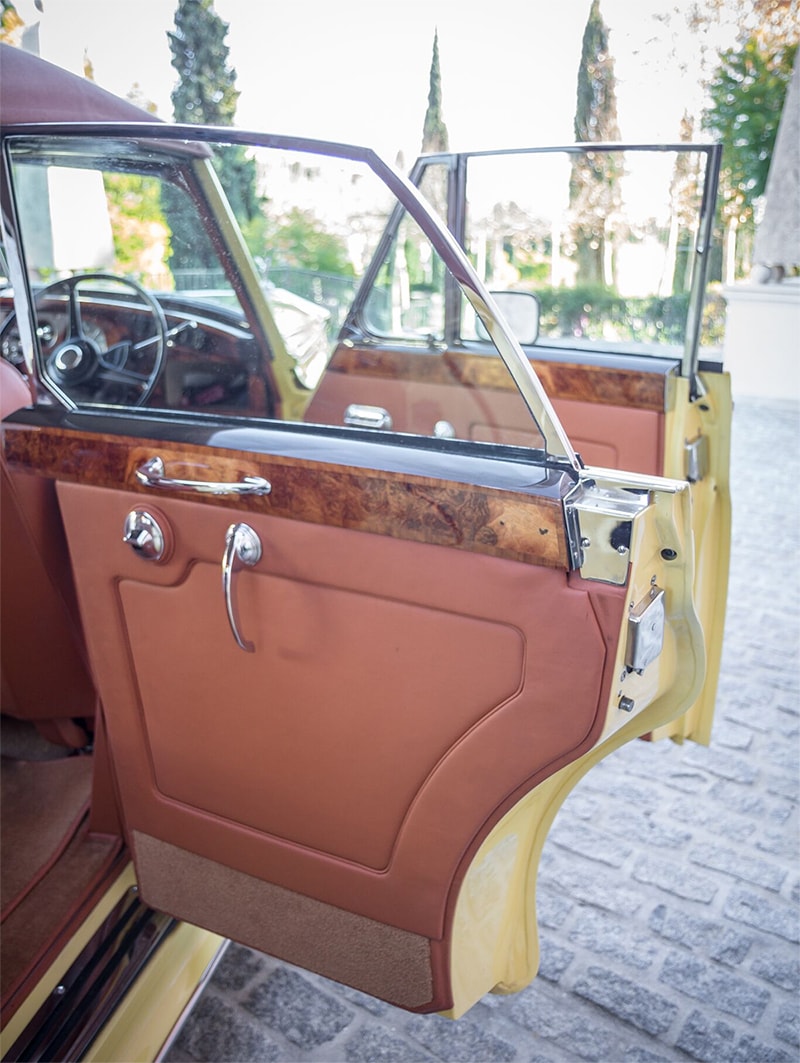 The Silver Cloud and its Bentley variant are commonly recognised as one of the most beautiful designs to come from Rolls Royce, being probably the last design to follow the evolution of the true Rolls Royce marques.
This vehicle is a Rolls Royce Silver Cloud II adaptation to a fully operational FOUR – DOOR Convertible.
It is based on a Standard Steel vehicle built in 1961, Chassis number SXC 477, engine no. P3240-603CS. It has the original 6.25 litre V8 engine which has been totally rebuilt. The original refurbished chassis and body remain.
This vehicle is believed to be unique in that no 4-Door Silver Cloud Convertibles were originally made on the standard chassis. It is understood that in total six 4-Door models were made, all of which were coach-built cars from H.J. Mulliner/Park Ward and based on the long wheelbase chassis.
Many attempts have been made to reproduce a 4-Door version but this PKW 4-Door D.H.C. has been made in the impressive style and unique operation of the original coach-built models and all fittings are made as close as possible to the original designs. The windows are all electrically operated and the hood is hydraulically operated.